Lincoln Nebraska Volkswagen Audi BMW Land Rover Mechanic
12 month/12,000 mi. warranty? That sounds great!
Now Offering 12 MONTH/12K MILE PARTS AND LABOR WARRANTY!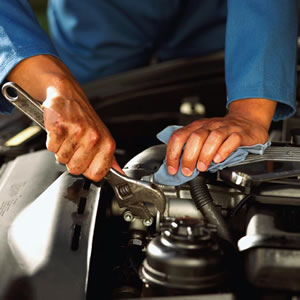 We provide auto repair services on a wide variety of cars and light/medium duty trucks, with our specialty being in European vehicles. With over 15 years experience, our technicians are factory trained and ASE Certified. Land Rover, BMW, Mini, VW, Volvo, Saab are just a few of the European makes we repair.
Whether you need routine maintanence, brakes, suspension, computer/electrical, or complete engine or transmission rebuild, we can help. We offer competitive labor rates, fair estimates, and install only high quality parts backed by an extensive warranty package.
We feature BG Fuel Products which provide a very extensive line of preventative maintanece chemicals and lubricants. BG is now offering a FREE LIFETIME warranty on vehicles serviced with BG lubricants and follows the manufactures reccommended service intervals. Click here for warranty details.
The following is a list of the many types of automotive service we offer:
Special Services Offered

Advanced Diagnostic Equipment
Computerized Engine Diagnosis
Extended Warranties Honored
Fleet Discounts
Free Wash with Service
Military Discounts
Rebuilt Parts & Used Parts
Rental Cars Available / Loaner Cars Available
Towing
Written Estimates

Services Offered

All Auto Repairs
Alternator Repairs
Antilock Brake System (ABS) Diagnosis
Antilock Brake System (ABS) Repair
Automotive Air Conditioning Repair
Automotive Air Conditioning Service
Automotive Battery Repair
Automotive Detailing
Automotive Machine Shop Services
Automotive Repair Evaluation
Axle Repair
Brake Replacement
Brake Service
Clutch Service
Domestic Automobile Repair
Electrical Systems Repaired
Emission Service
Engine Repairs
Engine Tune-ups
Engines Rebuilt
Exhaust Systems Repaired
Filter Change
Fleet Service / Fleet Maintenance
Foreign Automobile Repair
Four Wheel Alignments
Fuel Tank Repair
General Auto Repairs
Head Light Replacement
Heater Core Repairs
Imported Japanese Engine Repairs
Lube / Oil Change
Radiator Repairs
Radiator Service
Shock Replacement & Strut Replacement
Starter Repairs
State Inspection Station
State Inspections
Suspension System Service
Tail Light Replacement
Timing Belt Replacement
Tire Repair
Tire Rotation
Transmission Replacement / Transmission Rebuilt
Transmission Service
Windshield Repairs